Lazy bag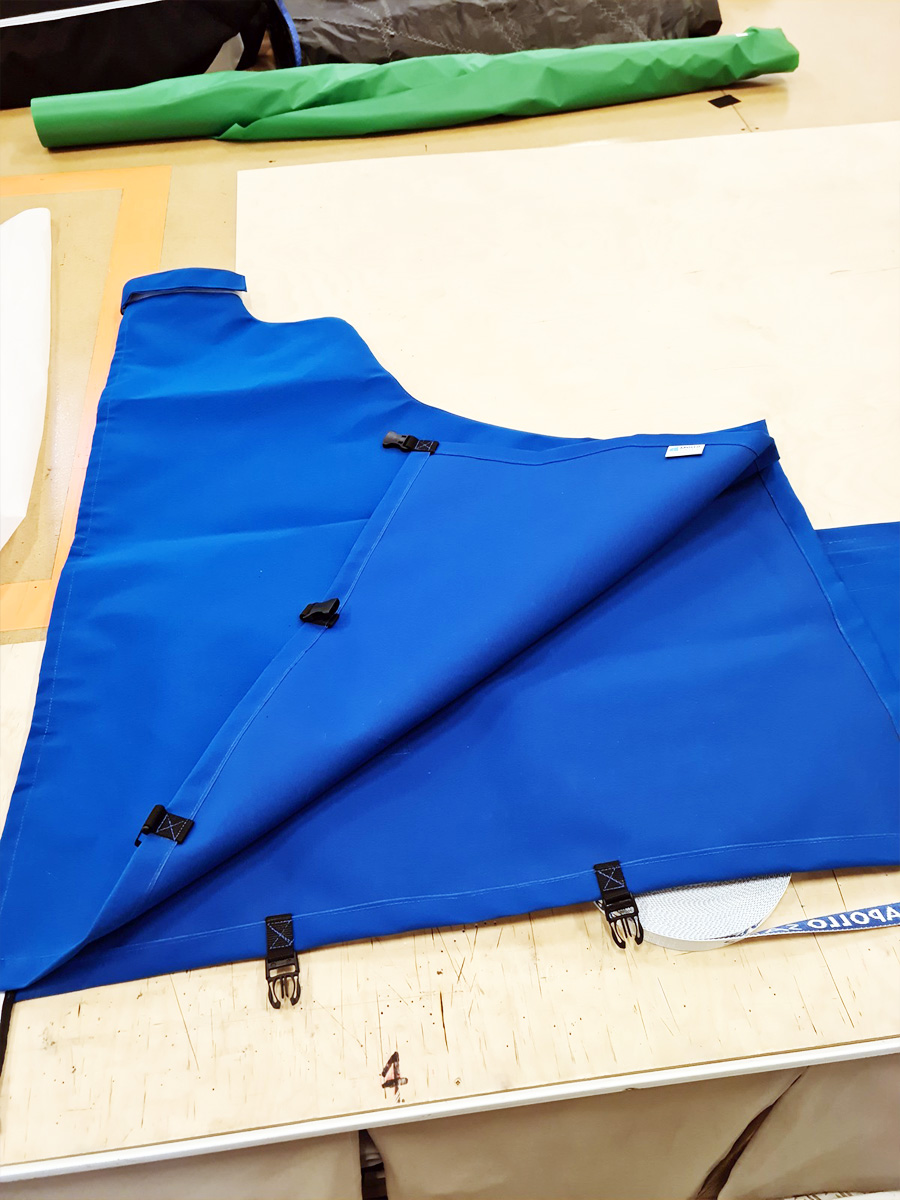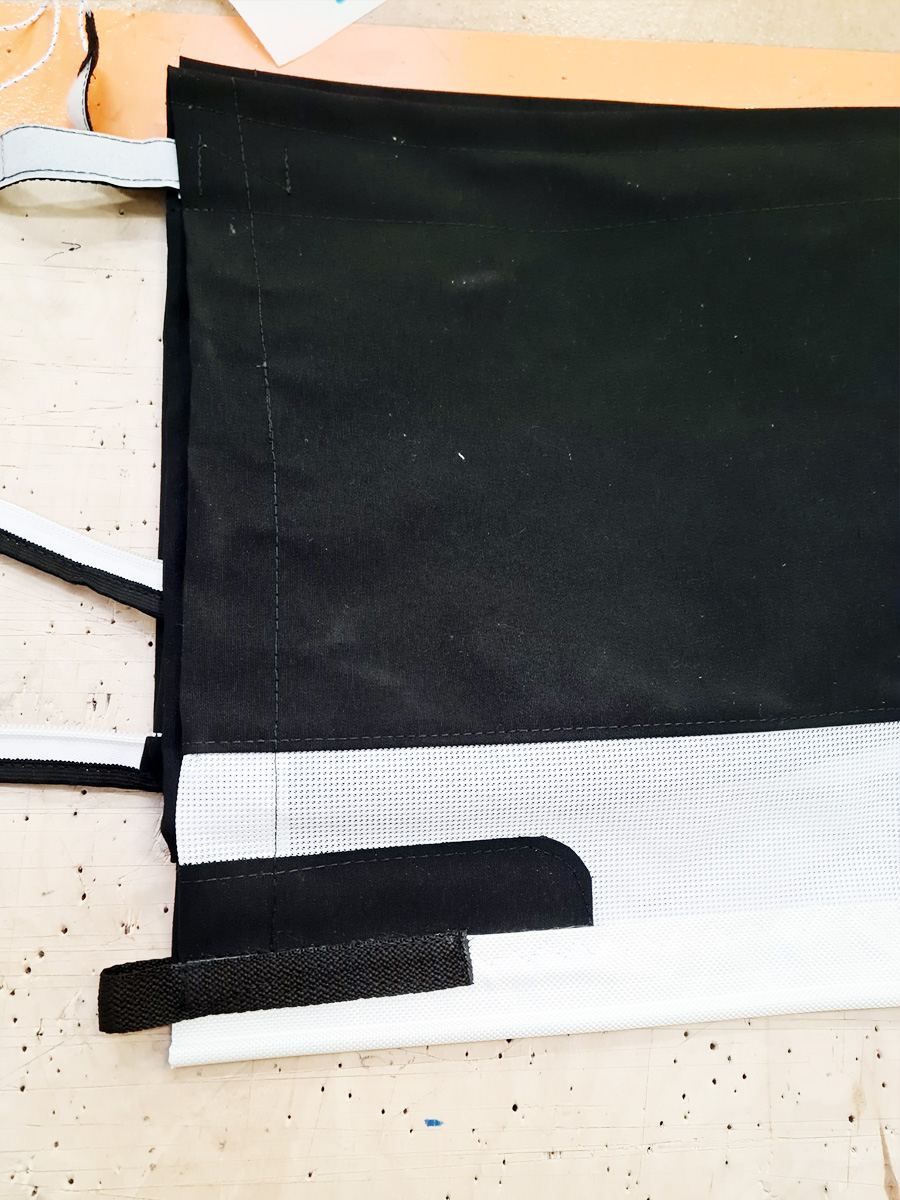 The Lazy Jack cover is increasingly replacing the usual boom cover. The reason is definitely easier and faster operation of the entire system. While setting up and lowering the sail on the mast, the sail does not fall onto the deck, but goes directly to the cover. Thanks to this, work on board goes smoothly and quickly.

The cover consists of three elements: one on each side of the boom and a mast link, commonly known as a cap. It must also have a system of cables connecting it to the mast, thanks to which it is properly tensioned. It is attached to the boom with a bolt rope sewn in its lower part and TENAX clasps. In older booms it is necessary to install special guide rails, while in new ones there are often "hidden" side guides, adapted to this system.
Below you will find all the information we need. Details on finishes, prices and deadlines can be obtained by sending us an inquiry via the link below, or directly by e-mail: biuro@apollosails.com
You can fill out measurement sheets in two ways:

1. Print out, take to the yacht and fill in by hand.
2. Fill in without printing using any pdf editing tool.
Each project is prepared individually to the needs of our client
It is important for us to check all the necessary dimensions, it will facilitate and speed up

the preparation of the project and the final valuation significantly